Chairman's Profile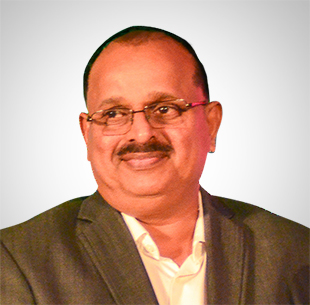 Dr.S.Basant was born on 19th February, 1963 at Perumbavoor, a town in Ernakulam district.
Started his career as a teacher in the year 1981. Later, he emerged as a developer in the Renewable Energy Industry, right from the time wind mills started sprouting up in our country, since 1987. The company started by him in the name- "Kshema Wind Farm Services (P) Ltd.", has the distinction of installing the first wind mill in Kerala in Ramakkalmedu in Idukki district. The company also has till date, installed wind mills in various regions of Kerala and Tamil Nadu, with a generation capacity of 2000MW. The company has now achieved a turnover of 100 Crores and from this year the company plans to expand its services to 5 more states in India including Maharashtra, Madhya Pradhesh, Gujarat, Andhra Pradhesh and Karnataka. At present he is the Managing Director of Kshema Wind Farm Services (P) Ltd., Gee Bee Hotels & Resorts (P) Ltd., Angamaly and also the Chairman of UKF College of Engineering & Technology, Parippilly.
Family Details: Married to Smt.Lovely Basant who is a teacher in Govt. Girl's Higher Secondary School, Perumbavoor.
Blessed with a daughter, Smt. Amritha Basanth, General Secreatary – UKF College of Engineering & Technology who is married to Dr.Prasobh K Prabha and also with a son,
Abhinand Basant who is an engineering student in Federal Institute of Science and Technology, Angamaly.